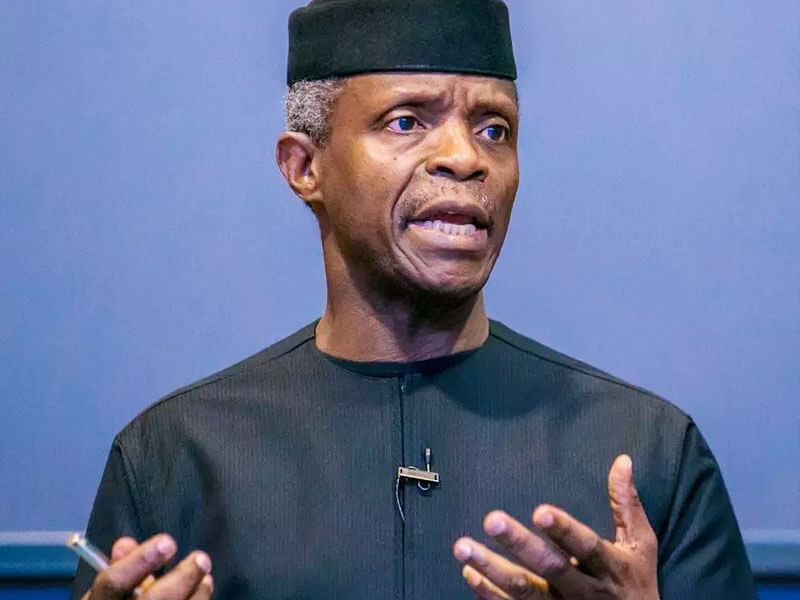 The Vice President of Nigeria Yemi Osibanjo has urged Federal Government and politicians to implement a political framework that will strengthen sociocultural cohesion and unity in Nigeria.
To address settlers-indigenes dichotomy, Osibanjo calls for replacement of the state of origin and indigene certificate policy with certificate of Residence.
According to him, the policy will give legal backing to issuance of certificate of residence or birth and the move would foster unity and peaceful coexistence in the country.
Osinbajo made this known at the maiden 'Policy Making and Good Governance Lecture Series' organised by the National Institute for Policy Strategic Studies (NIPPS).
The vice-president, in his lecture, 'Creating a Homeland for All: A Nation Building in a Diverse Democracy', speaks on the rising spate of divisiveness, which according to him, was responsible for Nigeria's backwardness.
Osinbajo also harped on a stronger and more equitable justice system that will treat all Nigerians equally, regardless of tribal, religious or ethnic affiliations, also called on the media to reduce focus on issues that promote ethnic and religious profiling and urged them to disseminate news that would bring together peace and unite Nigerians.
He maintained that "our diversity ought to be a blessing and not a curse," stating that Nigeria has the potential to be a great nation.
Osinbajo, who cited examples of counties that Nigeria, could learn from: like Singapore, Tanzania and Rwanda as nations that effectively managed their diversities
"Most heterogeneous nations have been able to manage and harness their diversities for the good of all and we can also do the same in Nigeria".
"Our diversity in Nigeria should not be a burden; in fact it is a blessing and so we must develop the capacity to manage this diversity for the growth of our nation."
He added, "So, elites must come together and agree to end the ethnic and religious profiling that we are currently facing in our dear nation. We must prioritise things that bind us together and deprioritise ones that set us apart."
Osinbajo believes that "the political class and the nation's leadership can do more in developing policies, laws and the enforcing them toward addressing the weaponisation of ethnicity and religion in our dear nation."